SmitCo LLC announces that according to its transparency program, it has added QR codes to all its products, including its exfoliating gloves for shower. The code will help buyers confirm the authenticity of the gloves before purchase.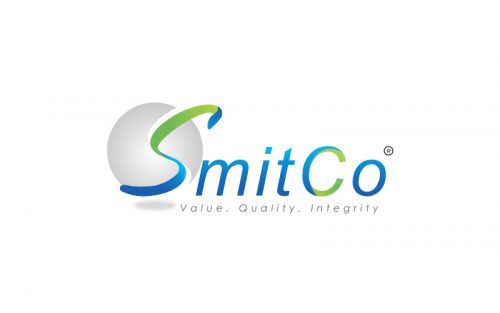 Belton, MO, Estados Unidos - October 10, 2019 —
SmitCo LLC, a registered trademark with USPTO, has added a QR code to its exfoliating gloves for shower and bath. The company has gone a step further to implement a transparency program, permitting consumers to check for the authenticity of the exfoliating gloves before purchase.
More information about the company's exfoliating gloves can be found at https://www.amazon.com/dp/B00G0U2BUG.
Francina Smit, the spokesperson for SmitCo, says, "We are proud to announce that our company is a registered trademark with the United States Patent and Trademark Office. We have also implemented a Transparency Program, meaning that every packet of the exfoliating gloves available has a QR Code. The Code can be scanned for authenticity of its contents, as there are many online sellers that are selling similar products to ours."
SmitCo's exfoliating body scrub gloves have been manufactured based on the core principles of the organization, which are value, integrity and optimal quality, says Smit. According to the company, "value" means that buyers can expect the best return for their money. "Quality", on the other hand, implies that each piece of the exfoliating body scrub gloves lasts long, does not wear out and is not damaged by extreme conditions such as high temperatures in washing machines.
SmitCo affirms that there are many counterfeits or substandard products in the market today and to counter this, the company has added QR codes to its packaging. Clients can use these codes to verify the genuineness and integrity of the items that they purchase online, says the company.
A satisfied customer on Amazon comments, "I've been using these gloves for about two months now. I have stuck to using one pair and putting them in the washer at least three times a week. The one pair I have been using is still like brand new… I also only air dry. They are almost completely dry when they come out of the washing machine, anyway."
Those interested in more information about SmitCo's bath mitts can visit its Amazon storefront.
###
Twitter: https://twitter.com/@SmitCoLLC
Facebook: https://www.facebook.com/smitcollc
LinkedIn: https://www.linkedin.com/in/smitcollc/>
Youtube: https://www.youtube.com/user/SmitCoLLC/videos
About Us: To Be Recognized As A Brand With Integrity Who Cares About Providing Innovative, Quality Gifts For Girls As Well As Home and Beauty Products To Make Your Life Easier

Contact Info:
Name: Francina Smit
Email: Send Email
Organization: SmitCo LLC
Address: 1011 Cherry Hill Court, Belton, MO, 64012, Estados Unidos
Phone: 816 348-3828
Website: https://www.smitcollc.com/
Release ID: 88927274